[wpcol_1third id="" class="" style=""]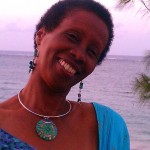 [/wpcol_1third] [wpcol_2third_end id="" class="" style=""]Phone: 340-277-7992
Email: [email protected]
Website: www.claudiacarrington.com[/wpcol_2third_end]
About Claudia:
Experience th

at Cares:



My extensive real estate education enables me to successfully represent home buyers.  Combining my years of experience with my attention to detail and my ability to listen and care for people, enable me to make your real estate dream a reality!  Listening to your needs and working to meet those needs is my primary task as an Accredited Buyer Representative (ABR). All correspondence will be promptly answered as I value and respect your time.
Insight into Island Life:
Being an active participant of the St.Croix community is very important to me and gives me valuable insight into island life.  I have served on the boards of many organizations in this community including the St.Croix Hotel & Tourism Association, Court Appointed Special Advocate(CASA), Rotary Club of St. Croix Mid Isle, and the St.Croix Board of Realtors, serving in varying positions including President.
Smooth, Positive Experience:
20 years of CPA experience, as well as business ownership, has taught me invaluable skills in local real estate transactions. Ownership with my husband of Carrington's Inn, a successful B & B, has realized our dream, so…
I understand the challenges and excitement of living and working on this beautiful island of St.Croix.
 I can help make your real estate dream come true too!