Links We Like
a very good site offering information on shopping, restaurants and anything you could want to know about the island of St. Croix. You will also find the print version around the island once you arrive. Also, check out the live web cams, there's one in Christiansted on the boardwalk next to Rum Runners and one in Fredriksted on the Beach. See what's going on before you arrive!
another great source of things to do and places to eat while you're here. Goes hand in hand with the Go to St. Croix link above
great site for a ton of information about the island
the official Department of Tourism site. Definitely worth taking a look at!
information about boating, sailing, or fishing opportunities
the "what's happening while you're here" publication and will give you some specific details of activities going on while you are on the island
offers you a visit to the jungle, a look at old sugar mill ruins and a short ride on the beach & all on horseback
will show you how to take a personal look at Buck Island and the wonders that it offers
offers many activities from kayak tours to sunset sails and water sports packages
offers open water rides on the fastest jet skis on St. Croix, or snorkel and take a guided tour around the reef, to Salt River or Fredriksted
will get you exposed to some of the world class diving that exists on the reef system that actually rivals the Great Barrier Reef of Australia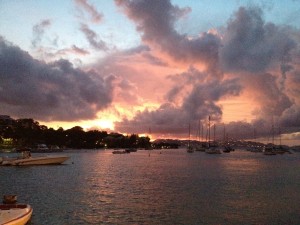 |  340.773.1048  | 855.909.9152 |  Fax: 340.773.1917

#5 Company Street, Christiansted, VI 00820